Plantar Pro Insoles
Regular price
$66.58
Sale price
$39.95
/
---
Incredibly Effective "Honeycomb" Insole Helps Banish Stubborn Foot Pain Naturally!
✅​ Quickly and effectively soothe stiff, sore and achy feet
✅ Absorbs and diffuses shock and weight placed on the feet during standing, walking or running
✅ Patented honeycomb heel technology cradles and massages heel area for ultimate relief
✅ Arch bar design is perfect answer for flat or high arches
It's estimated that over 80 million people suffer from chronic foot pain. With costs for treatments on the rise, these groundbreaking insoles couldn't come at a better time.
A forward-thinking startup company from New York has come up with a new patented and innovative insole technology called Plantar Pro™. And it's totally changing the way many foot pain sufferers treat their heel pain, arch pain, plantar fasciitis, neuropathy, flat feet, poor circulation and other foot ailments. Already thousands around the world are using them.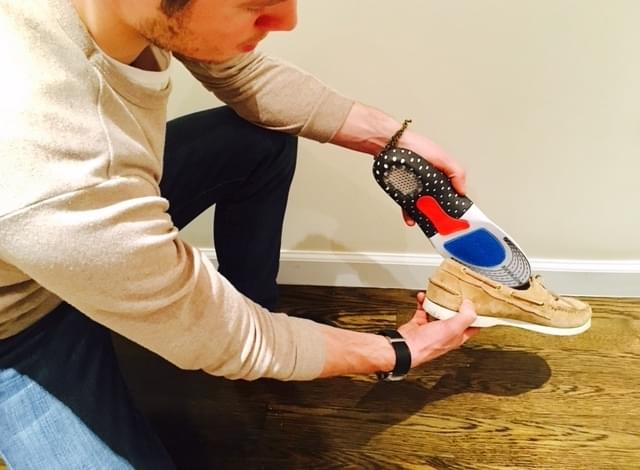 Heal & Protect Your Feet Starting Today!
The companies founder originally created the Plantar Pro™ insoles to combat his own foot problems. "Through trial and error, as well as with help from numerous podiatrists, I feel that I have come a long way in developing these insoles". "They are my life's work, created to help me stay on my feet and not feel discomfort or pain throughout the day." "Now I want to help others and pay it forward" says the companies founder.
If you experience heel or arch pain, plantar fasciitis, neuropathy, poor circulation or any other foot conditions that leave your feet feeling stiff, achy and just not quite what they used to be – this can be classified as chronic foot pain.
The American Podiatric Medical Association, better known as the APMA, report that 8 in 10 adults experience foot pain. "This is a bigger problem than was first thought. And I want to help fix it by having people take their lives back into their control" says the founder. "While we're at it, I also want to clear up some confusion around foot pain." In fact, Ortho Info, one the world's leading authorities in foot pain recently reported:
"One of the biggest mistakes people make [with foot pain] is to assume that expensive custom orthotics are the answer. Thats in part because many podiatrists recommend them. Although custom orthotics can help, we have noticed that newer, more widely available and just as effective alternatives such as the Plantar Pro™ are equally effective at protecting and relieving the feet at a fraction of the cost ."
So, what does this mean for you? In order defeat foot pain, you MUST keep moving. But when you're suffering from tightening, stabbing and even burning sensations in your foot - movement is the last thing on your mind. What's the solution? Forget painkillers and surgeries. I made this custom insole to offer an affordable, all natural solution. An aligned and active body heals itself. For this reason, I have made Plantar Pro™ available to the public at a 50% discount, for a limited time only.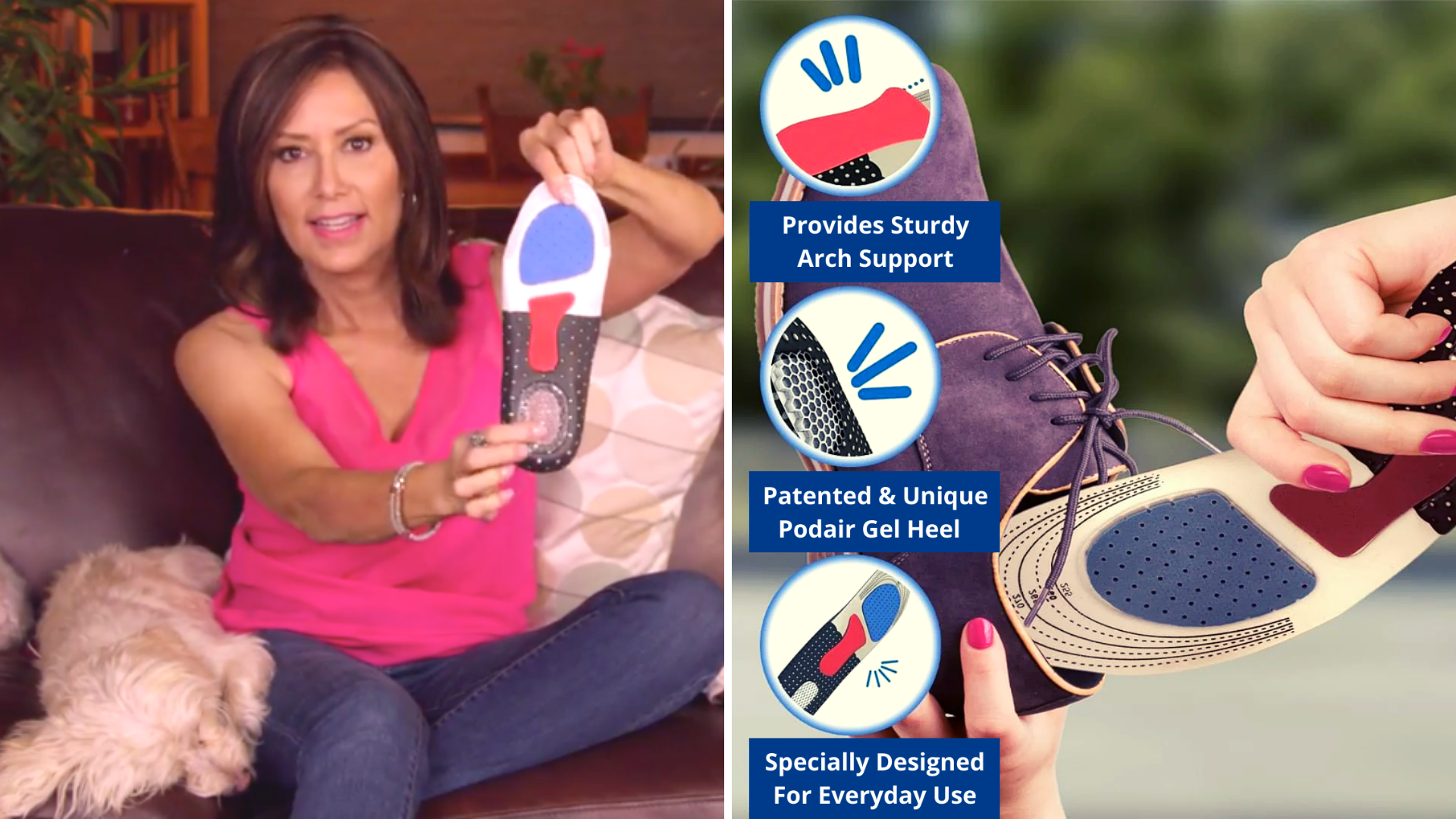 Say Goodbye To Ineffective and Costly Treatments For Good!
From expensive doctors visits and surgeries – to second rate, drug store treatments, savvy foot pain sufferers have been ditching these disappointing methods in record numbers and trying Plantar Pro™ instead.
Through the proper arch and gel heel support, Plantar Pro™ insoles relieve and protect your heel from discomfort and irritation, support both flat & high arches and absorb & diffuse weight and shock from causing further damage on the feet - resulting in the elimination of foot pain. Its patented honeycomb heel, allows for fast rejuvenation of the tissues in the foot to speed up recovery.
The best part is you do not have to invest in expensive custom-made shoes or insoles that can run you hundreds or even thousands of dollars and leave you broke !
UPDATE: Due to the incredibly high-demand for these insoles, only a limited amount can be given away at this 50% discount. All orders come with 30 day money back guarantee.
To learn more about this special offer, click on the button below.
Start Eliminating Foot Pain Now
Now that you've been informed about these breakthrough insoles, let me show you how easy it is to use them. All you need to do is to follow these 3 steps:
Step 1: Order your Plantar Pro™ Insoles today to secure your 50% discount.
Step 2: Upon receiving your insoles, cut them to size by following the dotted lines on the insole to give you a custom fit - without the expensive custom price.
Step 3: Wear your insoles in any shoe, sneaker or boot daily.